Studi e Pubblicazioni
Activyl contro le pulci nei gatti
2013/05/03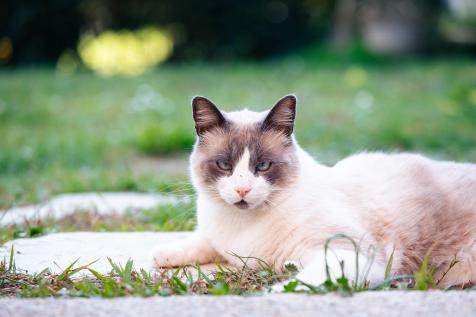 Efficacy of indoxacarb applied to cats against the adult cat flea, Ctenocephalides felis, flea eggs and adult flea emergence
MW Dryden et al. - Parasit Vectors 2013; 6:126
BACKGROUND:
A study was conducted to evaluate the effect of indoxacarb applied to cats on adult cat fleas, Ctenocephalides felis, flea egg production and adult flea emergence.
METHODS:
Sixteen cats were selected for the study and allocated to two treatment groups. Eight cats were treated with a 19.5% w/v topical spot-on solution of indoxacarb on day 0 and eight cats served as untreated controls. Each cat was infested with 50 fleas on Days -2, 7, 14, 21, 28, 35 and 42. On Days 1, 2, and 3, and at 2 and 3 days after each post treatment reinfestation flea eggs were collected from the pan under each cat cage. Eggs were counted and viability assessed by evaluating adult flea emergence 28 days after egg collection. Three days after treatment or infestation, each cat was combed to remove and count live fleas.
RESULTS:
Treatment with indoxacarb provided 100% efficacy following infestations on day -2, 7, 14, 21 and 28 and efficacy was 99.6% following infestations on days 35 and 42. Egg production from indoxacarb treated cats was reduced by 99.9% within 72 hours of treatment. For subsequent infestations no eggs were produced from treated cats from day 8 through day 30. Egg production was still reduced by ≥95.8% through day 45. Indoxacarb treatment also reduced adult flea emergence from eggs for 5 weeks after treatment. The combination of reduction in egg numbers and egg viability from indoxacarb treated cats reduced predicted flea emergence by 100% from days 2 - 31 and 99.9%, 100%, 96.4% and 99.0% on days 37, 38, 44 and 45, respectively.
CONCLUSIONS:
A topical spot-on formulation of indoxacarb provided ≥99.6% efficacy against flea infestations on cats for 6 weeks following a single treatment. Indoxacarb also eliminated or markedly reduced egg production for the entire evaluation period and reduced the viability of the few eggs that were produced from Day 1 through Day 38. Given indoxacarb's effect on adult fleas, egg production and egg viability; this formulation can interrupt flea reproduction on treated cats for at least 6 weeks after treatment.